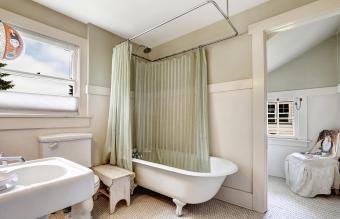 While bathtub and showers were once an average size of 5-feet long or smaller, many homes today have larger and custom tubs and showers that may be open on two or more sides. These larger, wider tubs and showers require shower curtains that are wider than average to ensure that no water escapes the area.
Where to Buy Extra Wide Shower Curtains
Depending on the size of your tub or shower enclosure, a ready-made extra wide shower curtain is a quick and easy solution.
Amazon
Amazon offers dozens of shower curtains and liners in extra wide sizes ranging from 96 to 108 inches wide. Here you can find trendy chevron patterns, neutral earth tones, stripes, solids, and exotic animal prints. Prices range from about $14 up to about $40.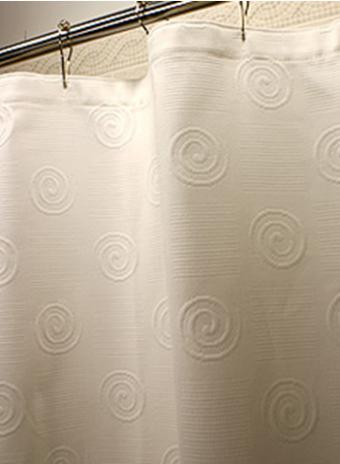 Fashion Window Treatments
Fashion Window Treatments offers standard sized shower curtains up to 100 inches wide but will also take custom orders for any size shower curtain. They offer a very large selection of fabric choices with a small sample including;
Chic trellis designs
Upscale floral patterns
Colorful plaids and stripes
Solids in every color
Be sure to specify grommets if you want them, otherwise the curtain will come with buttonholes. You must call the company to place a custom order wider than 100 inches.
Complete Your Bathroom
No matter what type of tub or shower enclosure you end up with in your bathroom, you'll find plenty of options to help you complete the look with an attractive shower curtain that fits the space. If you can't find the right ready-made product, then you can order a custom option to personalize your bathroom.